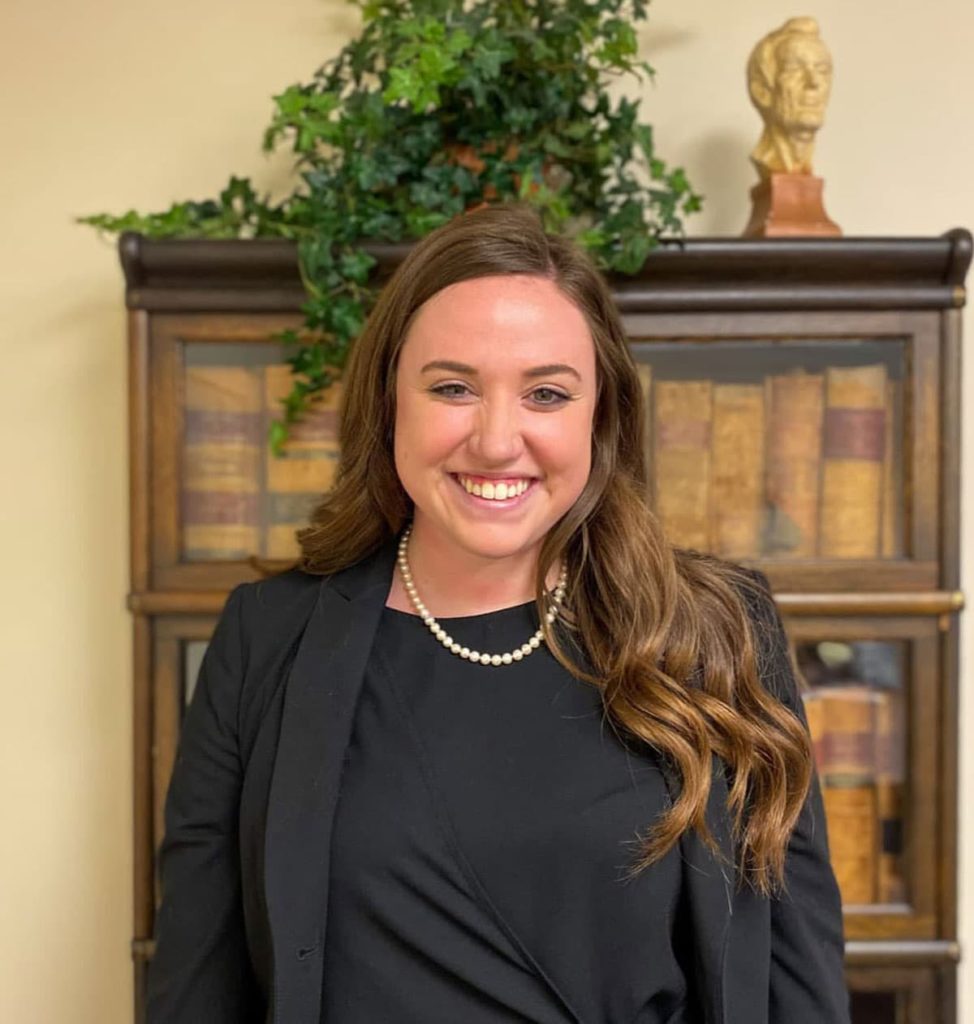 Mariah M. Wallace was born and raised in Carman, Illinois, where she attended the West Central School District. In 2012, she graduated from West Central High School as the class Salutatorian.
Immediately following high school, Mariah attended Eastern Illinois University where she graduated with honors in 2015, holding a major in Political Science and minors in English, History, and Pre-Law Studies. During her tenure at Eastern Illinois University, Mariah held many leadership positions, including Chief Justice of the Student Supreme Court, Political Science Department Student Representative, and serving as a member of the disciplinary committee of her sorority, Sigma Sigma Sigma.
Mariah attended law school at the University of Iowa College of Law, ranked 20th law school in the nation at the time of her graduation in December 2017. While in law school, she was a student writer on the Iowa Law Review and served as Student Body President via the Iowa Student Bar Association.
Mariah was admitted to the Illinois Bar Association in May of 2018, and the Iowa Bar Association in October 2018. She joined Capps, Ancelet, Rasmussen & Icenogle as an Associate in March of 2018, and became a partner of Capps, Ancelet, Icenogle & Wallace in February of 2019.
Mariah handles legal matters in a variety of practice areas, including, but not limted to, estate planning, municipal law, civil litigation, and criminal defense.
Mariah enjoys traveling, camping, and spending time with her friends and family. Mariah is single, and lives in Carthage, Illinois.